ListenBook
ListenBook is a convenient audiobook player for listening MP3, M4B, M4A, AWB, FLAC, OPUS & OGG format books on any Apple gadget.
Import
Using AirDrop from your Mac or iOS device
From Files and other apps on your device
Via File Sharing in iTunes on your Mac or PC
Zip files with your folders and books
Audio tracks from YouTube videos
Appstore
Features
Features 2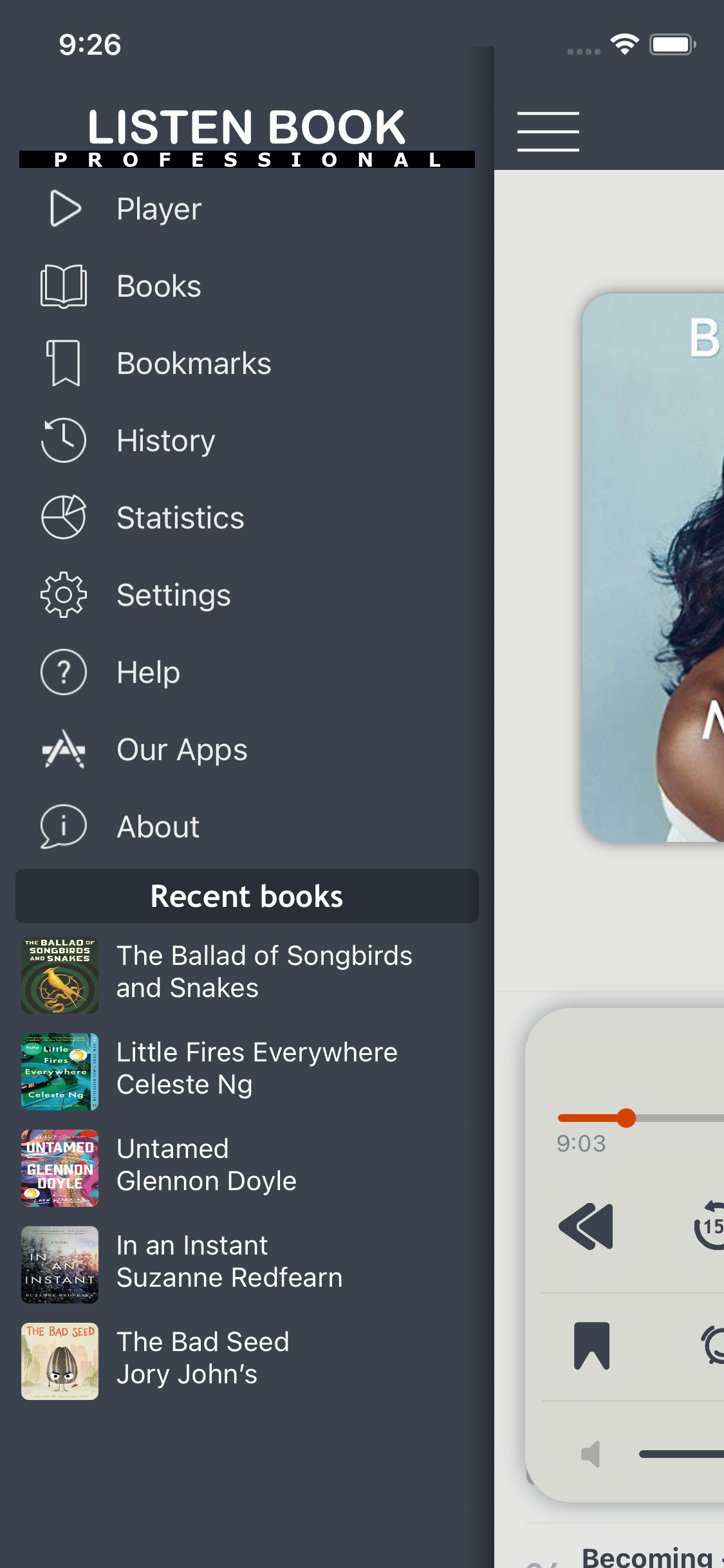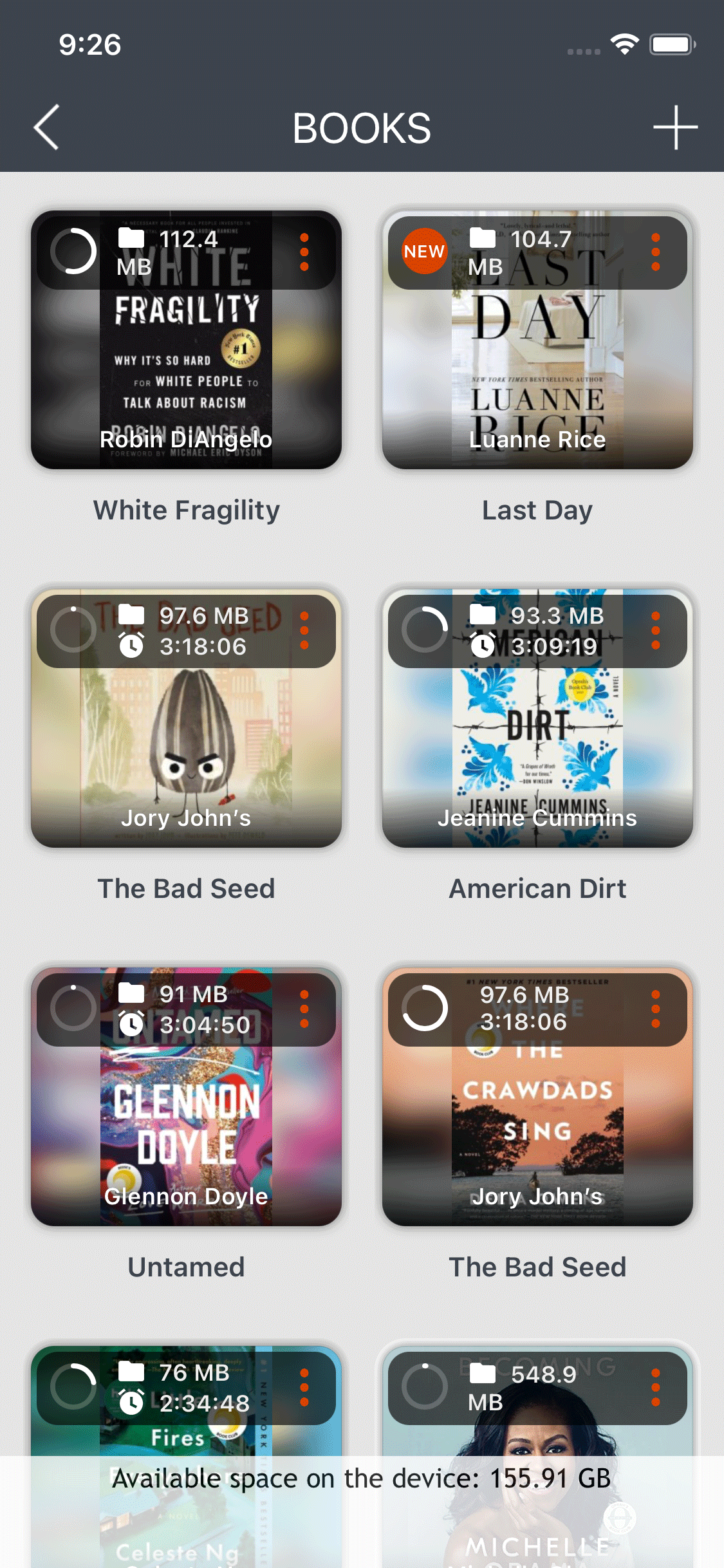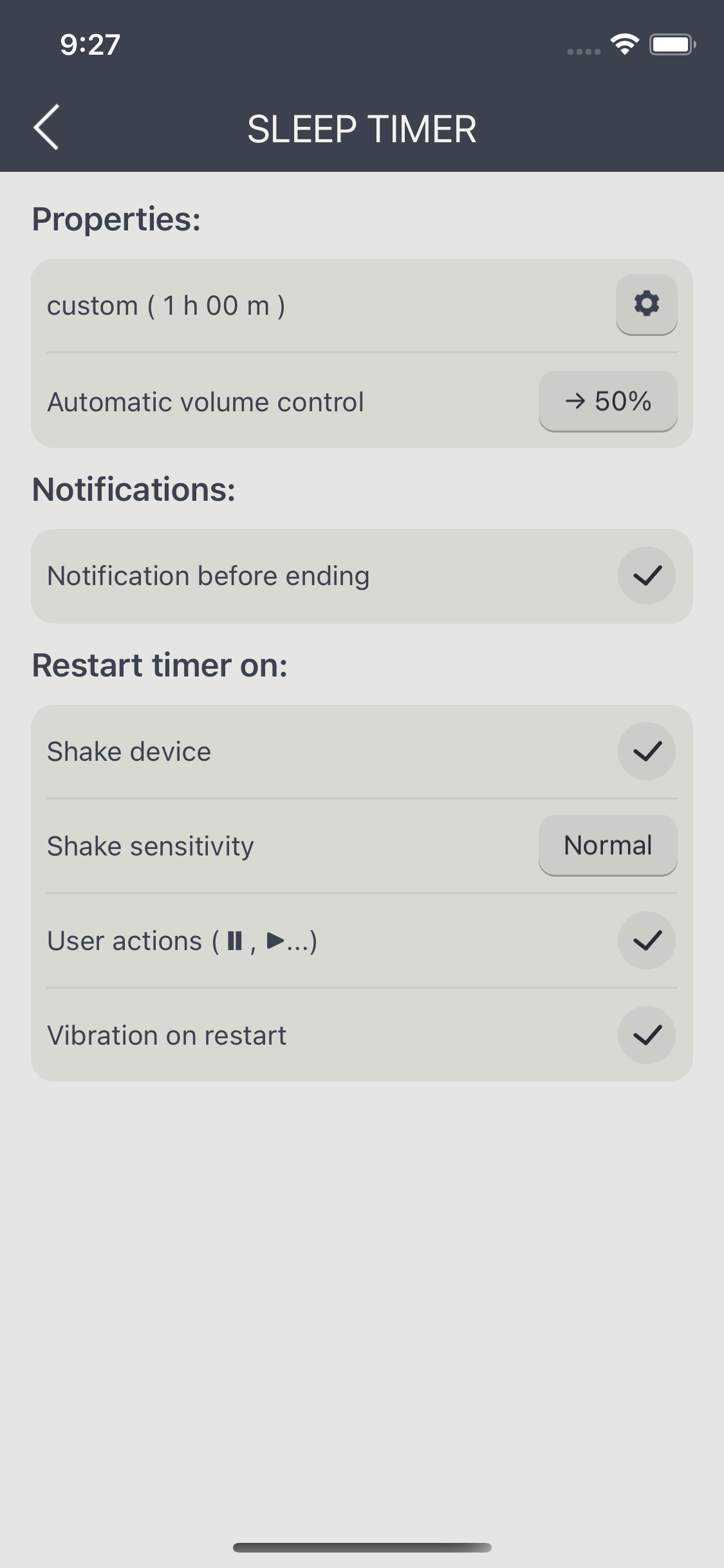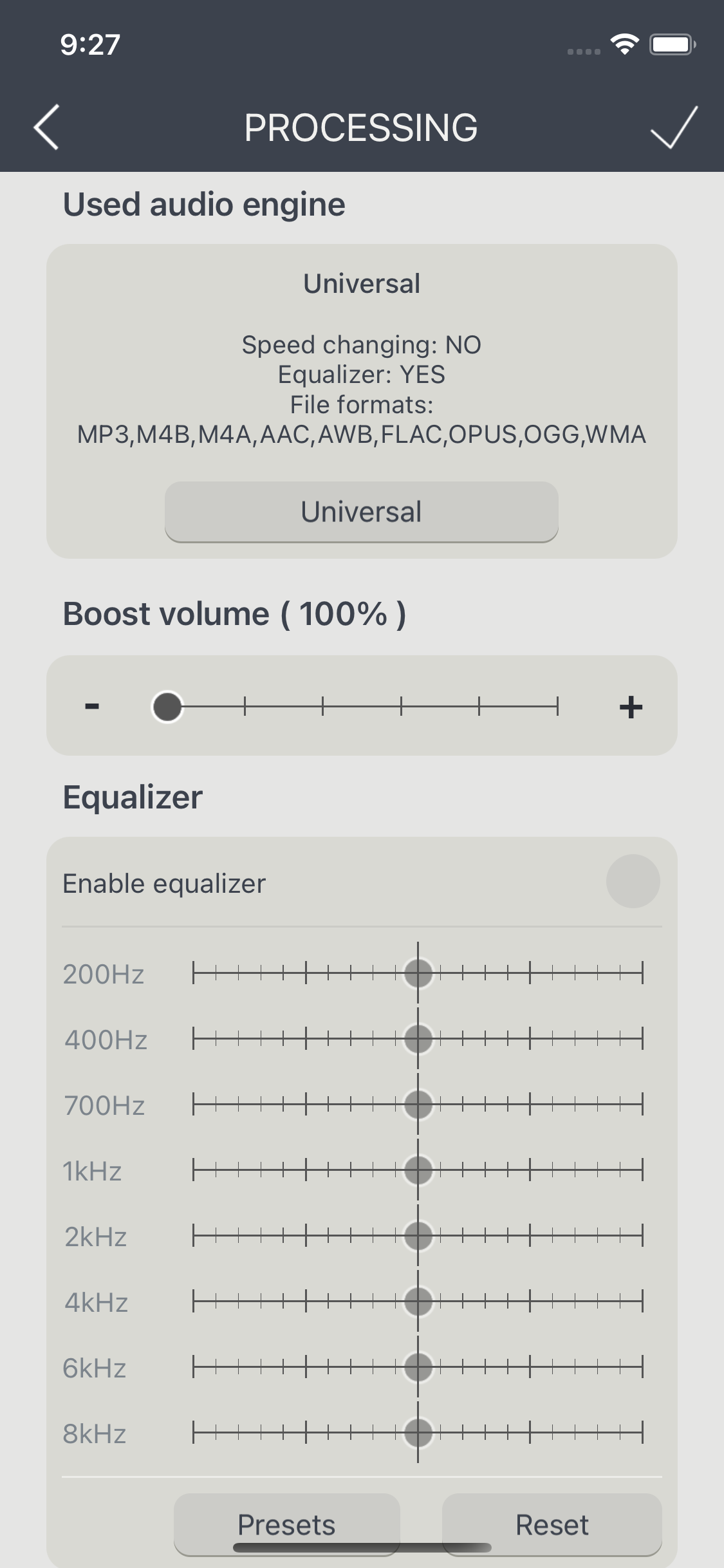 Simple interface
Thousands of details have been considered in pursuit of a singular goal: make playing audiobooks a delightful experience.
Import audiobooks
AirDrop, WebDAV, File Sharing, import audio from Youtube videos and more...
Smart sleep timer
Convenient sleep timer with adjustable periods, optional sleep when the current chapter is over
Sound processing
Equalizer, Boost volume, Speed
ListenBook has been refined over years, with input from audiobook listeners who care about their experience.